See more pest control services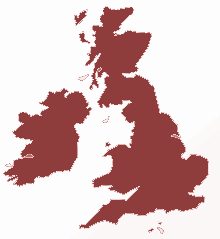 England
Wales
Ireland
North Ireland
Scotland
Welcome to 365 Pest Control Advice
Welcome to 365 Pest Control Advice, your practical guide to dealing with pests and pest related problems. Here you will find a selection of specialised insightful articles relating to how to understand and deal with particular pests as arachnids - like mites, ticks and spiders - crawling insects - like ants, bedbugs, beetles, cockroaches, fleas, silverfish and termites -, flying insects - like flies, moths and wasps -, birds and rodents - like mice, rats and squirrels-.
Discover in greater depth how to defend your house and home from pests and learn what to do in the case of falling victim to an infestation. Whether it is dealing with bedbugs, wasps or rats you will find that we have the solution for you. At 365 Pest Control Services it is our aim to provide you with all the very best knowledge and guidance to ensure that you eliminate that pest problem of yours. We offer at 365 Pest Control Services a 24/7 year round cover which means that we will be there for your every time you may need us.
If you have a pest problem or like more information about our pest control services feel free to contact 365 Pest Control Services today.
What 365 Pest Control offers
Top quality services
Fast and effective treatments
Friendly service
Unbeatable prices
Transparent transactions
On-line quotes and invoices
Nation wide coverage