See more pest control services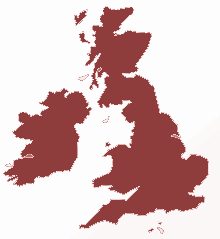 England
Wales
Ireland
North Ireland
Scotland
Getting rid of rats
Preventing Rat infestations
Rat control is a lot easier than most people think. Preventive measures such as keeping lids on rubbish bins, reducing the number of entry point into the household and good sanitation are some of the essential measures to be taken for controlling these pests.
Piles of uneaten food and left debris in and outside the house hold can be havens for rodents such as rats.
In order to effectively control the contain your rat problem you should consider the sanitation of your home both indoors and outdoors.
Indoor Sanitation
Food and Kitchen
- Make sure to clean areas under stoves, refrigerators and dishwashers. (as most people forget about these areas and they become havens for rats)
- Make sure to keep counter tops clear of any food
- Store food in sealed containers, do not leave food open for rats
- Do not leave liquids out over night
- Properly clean up all bowls and cooking utensils after use
In the House hold
- Try to reduce the amount of clutter in your household
- Store supplies and material off the floor in a sealed and secure area
- Make sure to regularly keep the house tidy and clean
Outdoor Sanitation
- Make sure to keep your garden clean and tidy, overgrown vegetation and shrubbery's can also become bed zones for rats and other rodents
- Make sure drain pipes are not broken and drain covers are in good condition
- If you feed birds, use a bird table or hanging net and make sure that any food that falls on the ground is cleared away
- Remove any excess debris from the garden
- If making a compost heap, use a strong wire mesh on the base to stop rats digging underneath (Do not put meat or other non vegetable waste on open compost heaps)
- If you have other pets, make sure to clean their cages and not leave food lying on the ground
- Store firewood away from the house and make any wood which is stored at least 18 inches from the ground to prevent rats nesting
It is also important before implementing any rat control program to know the signs of a rodent infestation.
Tell-tale signs to look out for in a rat infestation:
There are several simple tell-tale signs to look out for that will reveal whether you have rats in your home:
- Damage from gnawing and feeding, tooth marks on packaging and wires
- Small holes in the walls; rate holes / burrows will typically be from 7 - 120mm in diameter
- Greasy smears along walls, skirting boards and pipes from rodent fur
- Rat droppings (can be up to 12mm long)
- Nests (found usually in the loft, behind counters and walls, in the floor boards)
- Scratching and gnawing sounds from the loft under the floorboards and in wall cavities
- Sighting of live or dead rates
- Footprints and tail swipes
Overall, by maintaining a well balanced and tidy home, and by reducing the amount of clutter in the household and by sealing off any potential sources of food, you can greatly reduce the chance of having a rat infestation in your home.
All you need to do is contact 365 Pest Control Services and leave the rest in the experienced hands of 365 Pest Control group.