See more pest control services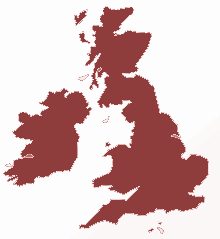 England
Wales
Ireland
North Ireland
Scotland
You can find below answers to the most Frequently Asked Questions. In case you have a query, please do not hesitate to contact 365 Pest Control Services.
Pest Control Agents
Answers
Sign up here and you will receive an e-mail with the details of the procedure. We have to verify first that you are suitable for becoming one of our agents, and then you will receive an e-mail with all the details concerning your subscription. After your membership has been confirmed, you will receive a username and password in order to sign into our website and start receiving quotes.

2. What are the advantages of becoming an agent in 365 Pest Control Services?
365 PestControl is an expanding company; our goal is to increase our number of clients gradually, thanks to our large web traffic. In addition, our agents have exclusive rights for their area of service.

3. What subscription options are offered?
For the time being we have a 1-12 months subscription model. You will receive a further explanation on our subscription model etc. after signing up. In case you need further information you are welcome to Contact us.

4. What happens after my subscription has ended?
After the subscription period ends, you will no longer have access to the system. Contact us to renew your subscription.

5.How will customers be referred?
6. How do I manage my customers?
As an agent you will receive a login and password to the 365PestControl website. Here you will be able to manage your customers and transactions.

7. How do I manage my customers?
365PestControl does not charge any Agent fees. 365PestControl receive a low rate payment depending on the type, size and duration of the job.

Is there a guarantee of an increase in customers when becoming an agent?
365PestControl does not guarantee an increase in the number of customers. 365PestControl is a portal that connects customer and agent, we can encourage your customer base, but 365PestControl is not in the position to make any guarantees. 365PestControl is a young and growing company, with customer service as our main priority. Therefore 365PestControl are constantly trying to increase the number of customers, and level of service to best meet your needs.