See more pest control services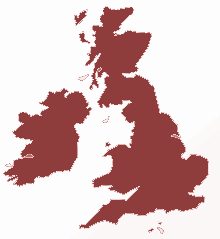 England
Wales
Ireland
North Ireland
Scotland
Agent Reviews
As a responsible British pest control company, we try to take care of every agent . We always welcome your feedback that can help us improve our agents services. Below is the latest feedback from some of our partner pest control services.
Matt, Pest controller, Ashford Kent:
"Having taken advantage of the365pestcontrol.com free agent sign up offer, I was amazed to have had a response to my enquiry within a few hours! Having quoted on the job (bed bugs), a booking was made for the following day. I must say that the whole 365pestcontrol experience is very slick & I'm glad I took the opportunity to be a part of a very professional operation. Furthermore, the calls keep coming which is a bonus in what is traditionally a quiet period. With a sign up process that took under five minutes and online records & accounts along with invoicing, I can't recommend 365pestcontrol enough. Many thanks."
[...]
Customer Reviews
As a responsible british pest control company, our agents, companies and self employees, big or small, take care of every customer and they make the pest problem and concerns theirs. They always welcome your feedback, so that it can help them improve 365 pest control services
No more wasps
Carole,Maidstone Stable owner, Dover Kent:
"Having found a wasps nest in our hay loft, we needed an urgent response, so we called 365 pest control first and had someone treat and remove the wasps nest within two hours. Many thanks."
[...]