See more pest control services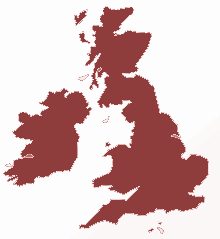 England
Wales
Ireland
North Ireland
Scotland
Customer Reviews
As a responsible british pest control company, our agents, companies and self employees, big or small, take care of every customer and they make the pest problem and concerns theirs. They always welcome your feedback, so that it can help them improve 365 pest control services
No more wasps
Carole,Maidstone Stable owner, Dover Kent:
"Having found a wasps nest in our hay loft, we needed an urgent response, so we called 365 pest control first and had someone treat and remove the wasps nest within two hours. Many thanks."
Squirrels
Mr Haywood, landlord, Sittingbourne Kent:
"I made few calls and 365 PEST CONTROL offered the best price & quickest arrival to deal with the squirrels in my loft which were keeping me awake at night & damaging my electric cables. Squirrel Cages were installed the same day with a second visit arranged for a week later. A week later we had no more squirrels. Great service & a third of the price of other pest control companies."
No more bed bugs
Julie, Folkestone kent, B&B manager:
"I have been running a B&B in Folkestone for the last few years and was horrified to find bed bugs in one of our rooms! I needed a pest controller, So I called a friend of mine the same day and 365 PEST CONTROL said they could have someone there that morning to inspect the room. I got a call within 30 mins to say that a pest controller was on his way & would be 20 minutes. After a thorough inspection I was advised to place all the bedding from the room into black sacks & have them washed at 60°c. A price was agreed for two treatments (each taking an hour) but having found no more bed bugs the following day, I phoned 365 PEST CONTROL to cancel the 2nd treatment but was then advised that a 2nd treatment should always be carried out. No more bed bugs. Thanks 365 pest control."
Getting rid of wasps
Miss Irsay, landlord, Ashford kent:
"I spent half an hour searching on the Internet and I found 365 PEST CONTROL, the web site looked good and was hoping that the service will match the site, plus a better quote than other companies as they promise on the site, so I called 365 PEST CONTROL as I needed a pest control company to deal with wasps at my home. I phoned at 5pm on Saturday & someone visited the next morning. It turned out that I had 3 wasps nests but I was only charged the original quote! Wow. I will recommend them to all my friends. Thank you."
If you also have a pest problem, all you have to do is contact 365 Pest Control Services and we will take care of the rest for you!